Over the last decade, Atlanta has become a staple for the Performing Arts with its booming film and television industry and incomparable music scene. Atlanta has it all with professional theaters, ballet, opera, and symphony orchestras. In the heart of Sandy Springs lies North Atlanta Voices, Atlanta's only non-audition community chorus, where anyone who wants to experience the magic of music is accepted, regardless of experience or skill level.
Founded by Lucas Tarrant and Cheryl Logan, NAV is a culmination of their yin-and-yang, emphasizing community and highlighting their collective passions for music, teaching, connection, and healing through the arts. Together, they function as the right and left sides of the chorus's brain: Lucas as the spark and idea, and Cheryl as the motivation and execution. 
The chorus rehearses every Monday and works toward performances every season. North Atlanta Voices continues to grow and flourish, beginning with nineteen members and quickly reaching forty-five in its second year. The goal is to provide an opportunity for people to come together, make music and friends, and foster a positive environment focused on inclusion, diversity, and community.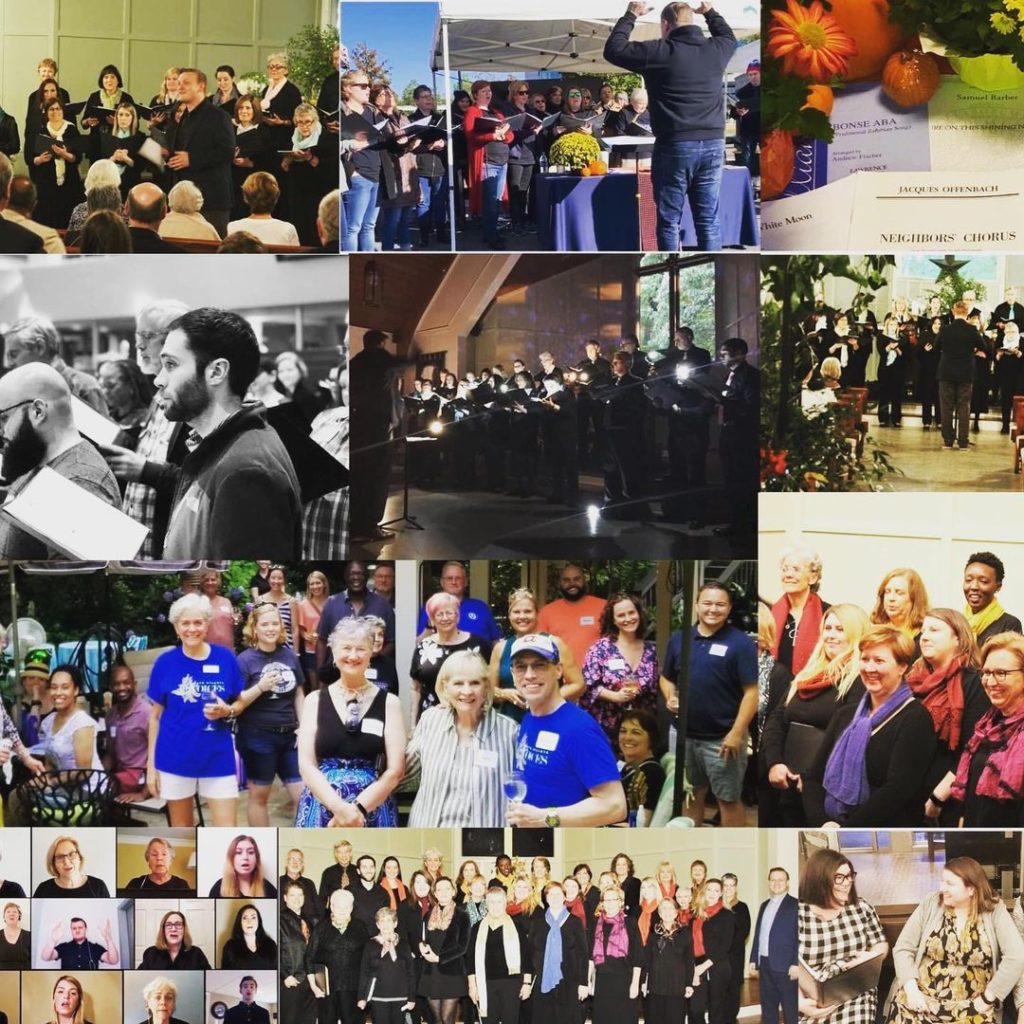 Lucas makes our experience so enjoyable and educational, with his knowledge of music and sense of humor. He teaches us new skills, builds our confidence and helps us make beautiful music. I leave every rehearsal uplifted.
I joined because I didn't have to audition or know how to read music. We have fun, make beautiful music, and I have found real community!
We don't JUST sing a song. We actually learn about the composer, the meaning, and the history of the song. Lucas also shares this background with the audience at the concert. It is educational for the chorus AND the audience.
It doesn't matter who you are, where you come from, or what you look like. NAV is an organization where people come together who share the same passion and interest in music and community.
Lucas is a great teacher and is so inspiring and positive!
Lucas does a great job directing, and Cheryl is the glue that holds us together. I would describe the chorus as a big family.
NAV is a great culture of people. We come together to escape a world that is so chaotic, to build community and make music.
Rehearsals are a great place to come and unwind from a busy life as a nurse, mother, and wife. It is a great escape and I always come away rejuvenated and refreshed!
I found the sound of the chorus so beautiful that it sent chills down my spine.